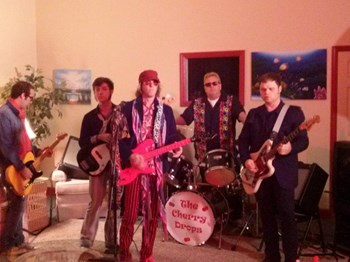 July 2013
Music Video for Outta' Sight by artist The Cherry Drops which is also LaVerne Shank's band.
LaVerne Shank played the part of the band member at the beach waiting for the surfer character and is seen throughout the music video as lead singer of the band.
LaVerne Shank also wrote script, co-produced, created set design, and provided props for this short film music video.